Agency owners, join a collective of peers to share wisdom, leads and build your partner network.
So here's the story...
In 2020, Olivia and I founded SuperBrand to bring agency quality branding and strategy to founder led businesses. We quickly discovered that the founders we worked with needed more than just brand strategy and design. They needed help executing on all kinds of projects - SEO, Web Development, Content Creation and more. So we began reaching out to agencies that we felt could help supplement our services and collaborate with.
Over the next few months our network grew. We realized we could bring even more value to our conversations by creating a space for the incredible people we met to share ideas, build relationships, and co-create together.
Fast forward to today and we've built an incredible network of over 50 agencies around the country. We meet once a month as a group to share wisdom, business opportunities and strategies for agency success.
The Agency Owner Mastermind is a unique space built on the following values:
Collaboration Over Competition
There's more than enough business to go around. We all enter this group with an abundance mindset.
The Rising Tide Lifts All Ships
Whether you're an agency of three people or thirty, we celebrate one agency's win as everyone's win.
Owning and running an agency can feel hard and isolating. we believe a strong community of quality peers is essential for success.
Who's this for?
If you align with the above values you're probably a great fit. We welcome independent agencies that specialize in all areas of digital and content marketing who consider themselves small to midsize.
What do members get for joining?
Here's what we provide:
1. Every month we organize a virtual meetup where we curate a conversation around a theme that impacts all of us as agency owners.
2. We host a Slack channel where member can post opportunities, valuable content and advice/help requests from the group.
3. We provide an updated list of all the agencies in our network and their areas of expertise as well as contact information.
4. We encourage agency owners to set up their own offline meetings with other members when they need help or support.
5. We foster a generous and supportive community environment that creates exponential value for our members.
What do I have to do to join?
1. Be an agency owner or founder
2. Have an entry meeting with us. We have manually curated the whole group, and only invite new members who we feel embody the mindset and intentionality we are creating. Click HERE to set that up.
3. Attend one of our monthly Mastermind sessions via Zoom, present and with video on. We are committed to bringing high quality people and supporting communication between members, so we ask that you bring your best at all times.
We're excited to meet you!
Gil and Olivia
Inquire Now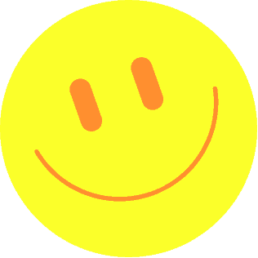 We're SuperBrand.
Our mission is to help business owners succeed utilizing the tools of brand strategy and design.
We're always looking to be better and do better. If you're an excited, ambitious business owner looking to disrupt the status quo, let's explore growing your business together.
Schedule a Call!