Brazuka Coffee Roasters had refined their flavor profiles. Their beans are all ethically sourced and their coffee tastes delicious.
Their brand, on the other hand, felt boring, outdated and directionless. They needed to create something unique, eye catching and with some style to stand out on the crowded shelves at Whole Foods and get the attention of coffee customers at large.
After a deep dive into the market and a few trips to the coffee section at Whole Foods, we began to realize where the problem was and how we could position a unique brand. What we did:
• Market research
• Brand concept and positioning
• Brand story, taglines and copy
• Company mission, vision and values
• Logo and packaging design
The key to the Brazuka brand would rest on several pillars. The first one was simply the answer to the question, "How will we stand out on the shelf?" But the other questions were about how do we stand out from other coffee brands in an already saturated market?
Brazuka is about sourcing and roasting only the highest quality coffee for you to enjoy every day.
That's why we call our coffees "Daily Drinkers."
Some coffees are nice once in a while. A Daily Drinker is a coffee you'll want to wake up to again and again.
When you make Brazuka your Daily Drinker you help everyone Rise Up!
• Great Coffee
• Creativity
• Fun!
What's Special About Brazuka
Daily Drinker
Single Origin
Roasted to Order
Fair Trade
Organic
To create the kind of energy we wanted from the brand, we pulled influences from South American revolutionary art which is often colorful and character driven. We used the Brazilian native Jaguar as our mascot because it would not only make sense thematically but would also make for a unique choice in the coffee world.
"Just wanted to let you know, we stocked the new bag designs and sales immediately doubled!"
It's not always you get immediate feedback and results from a branding project. But we were very excited to learn that as soon as the new branding for Brazuka was released sales at Whole Foods doubled. We loved the Brazuka project because we were able to put all our strength to use, create something we felt was cool, and create immediate results for our clients. Win, win, win!
Back to Case Studies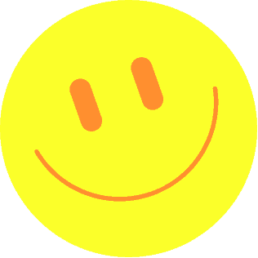 We're SuperBrand.
Our mission is to help business owners succeed utilizing the tools of brand strategy and design.
We're always looking to be better and do better. If you're an excited, ambitious business owner looking to disrupt the status quo, let's explore growing your business together.
Schedule a Call