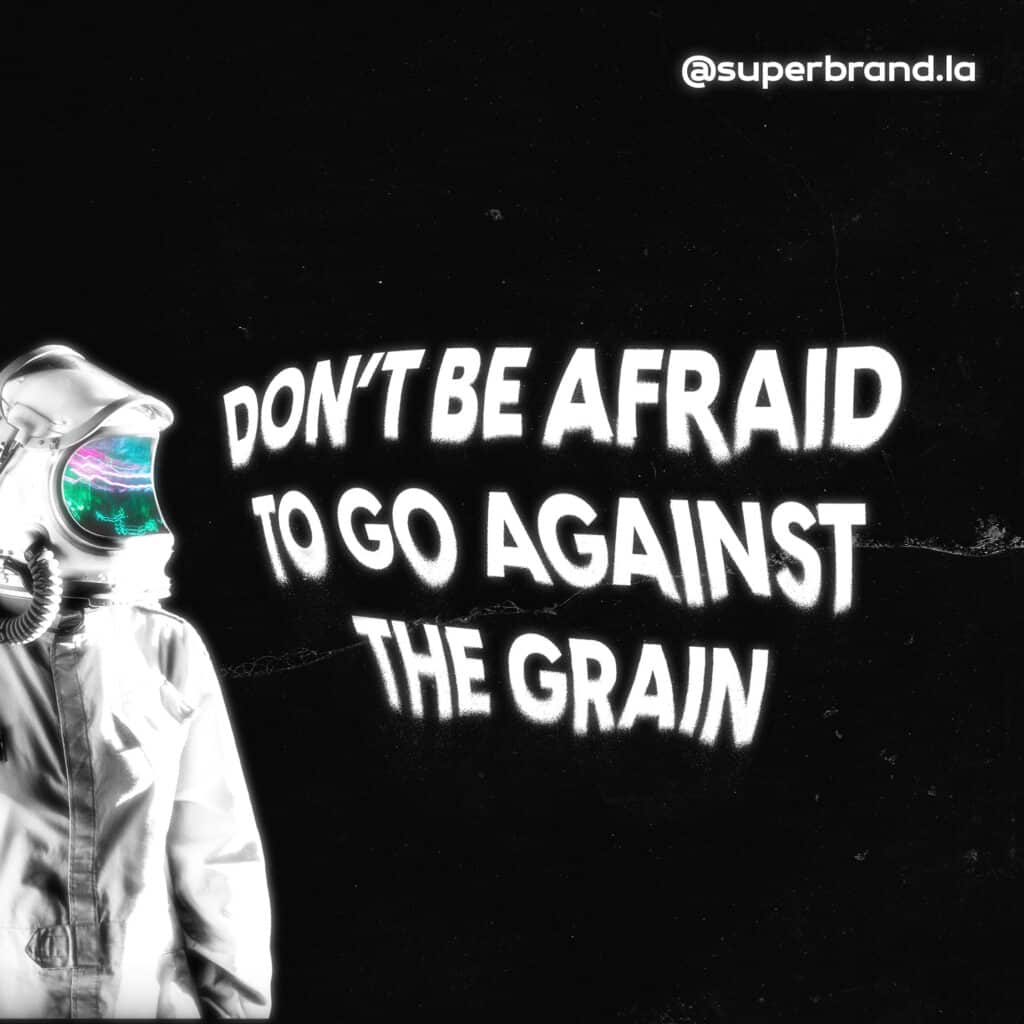 Our job at SuperBrand is not to do what our clients ask us to do.
Our job as brand strategists and designers is to lead our brands into new territories so that they can stand out, be unique and make an impact.
If we just did what brands thought they needed, we wouldn't be doing our job.
Oftentimes, we have to take a stand for what we believe is right and what we think a brand or company needs to communicate in order to attract the kind of attention they want and need.
A lot of business owners and managers are scared of rocking the boat, or doing something new because they're attached to their current identity. They're scared if they show a different side, they'll lose people.
True innovators and people who want to make a difference need to experiment with different sides of their identity in order to lead in their categories.
People respect:
Leaders who are willing to push boundaries
Creative thinkers who see new solutions (often to old problems)
Those who go against the grain and do what they believe in
It's our job to be an agent of change and progress for our clients.
We lead our clients to:
Think ahead to where they want to be in 1, 2…10 years down the line
Stay open minded to culture and trends
Explore new ways of communicating that may feel uncomfortable at first but ultimately create tremendous results
Become leaders in their space with a unique offering and point of view
The strategy piece of what we do is how we keep that forward thinking mentality without being reckless with a brand's reputation and value proposition.
We take a 360 view of the market, the competition, and the cultural landscape to make sure that every step we take is both calculated and forward thinking.
That's the edge we ride toward greatness for us and our clients.
Where can a new point of view help you expand your audience and reach?
What cultural trends can you expand into, even lead?
What leadership position within your industry can you take today?