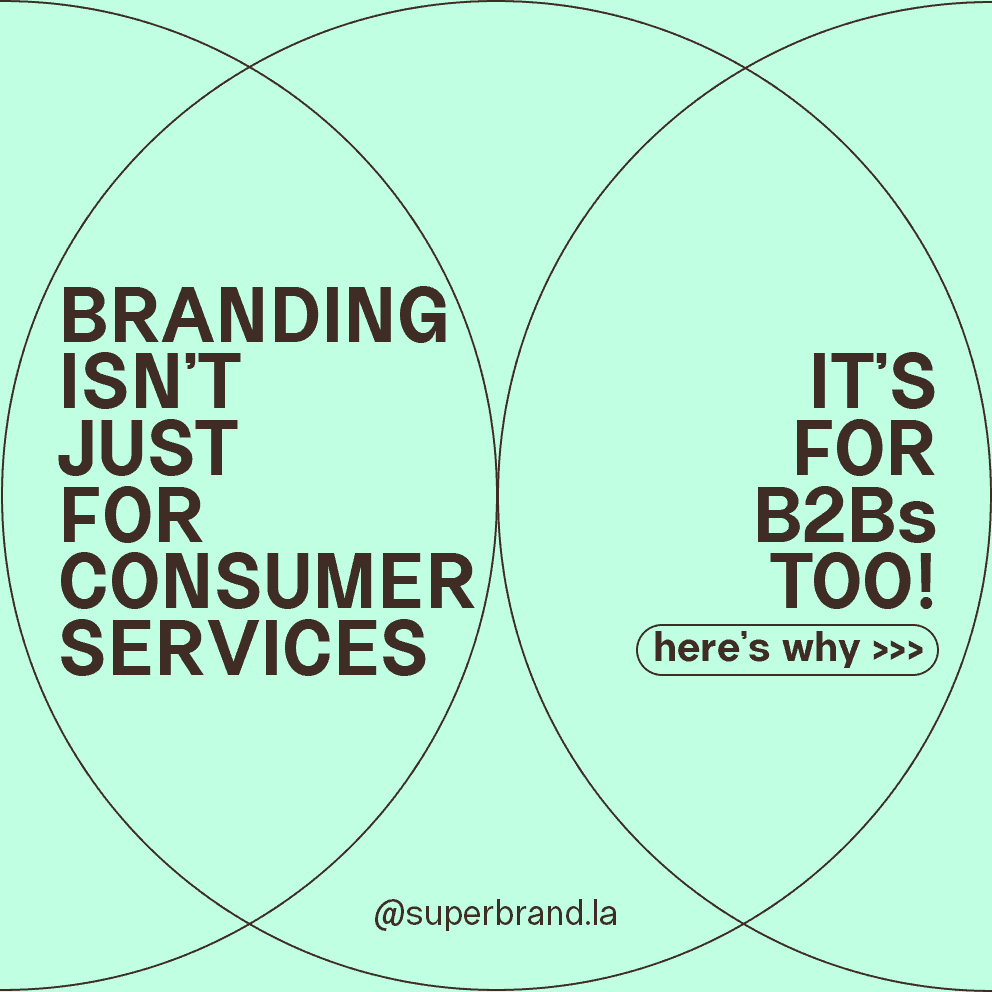 We often cite examples of consumer brands when we talk about branding concepts.
But the truth is, branding isn't just for retail packaged goods, clothing or other consumer services…
Small B2Bs like us also use our brand to inspire processes, the client experience, and provide a set of values that drives the story around who we are, what we do and why we do it.
At SuperBrand we see ourselves not just as an agency that creates narratives, messaging and design. We see ourselves as a brand that has specific values and a mission to help us navigate new products, client experiences, and our communication.
While our brand has consistently evolved, it's something we are always thinking about and evolving to make sure our business is in alignment with the things we believe in.
One such activity that's paid off for us over the last couple of years is our Agency Owner Mastermind project.
It started as a way to keep in touch with other agencies we met along our journey, Agencies we felt would be a great fit for networking, collaboration and partnerships.
As we met these agencies, we wanted to find a way to keep in touch with them in a way that was meaningful, and not just transactional.
To do that, we decided to create a networking opportunity for all the agencies we were meeting, by forming an Agency Owner Mastermind group and inviting these agencies to participate.
The concept was simple – we believe in collaboration not competition. If you're an agency doing good work, led by good people, join us once a month where we create access to everyone in our network so they too can benefit from the work we've done meeting and vetting strong partners.
The idea caught on. Soon, we had about thirty agency partners who were joining us monthly to meet and talk about the work, have a cocktail and connect.
The group has generated countless opportunities for everyone involved, as well as provided resources and support for the participating agencies.
A simple idea, rooted in our values, became an experience that not only connected us to new opportunities, but provided value for a part of our audience.
The Mastermind is an activity, but it's also very squarely an expression of our brand ethos.
The important takeaway here is that once you know who you are and what you stand for, there are a ton of opportunities to get creative with your mission and values, and express themselves in ways that are valuable.
But before you can do that, you need to make sure you know what those values are.
To do this, you have to talk about them internally with the team. You have to write them down, discuss them and change them when they feel outdated or need further iteration. Then you have to look for opportunities to express them through activities, campaigns, etc.
If you're an agency out there reading this – feel free to contact us about the Agency Owner Mastermind. We're always looking for agencies that align with our values to grow our network, create value for our partners and our clients.