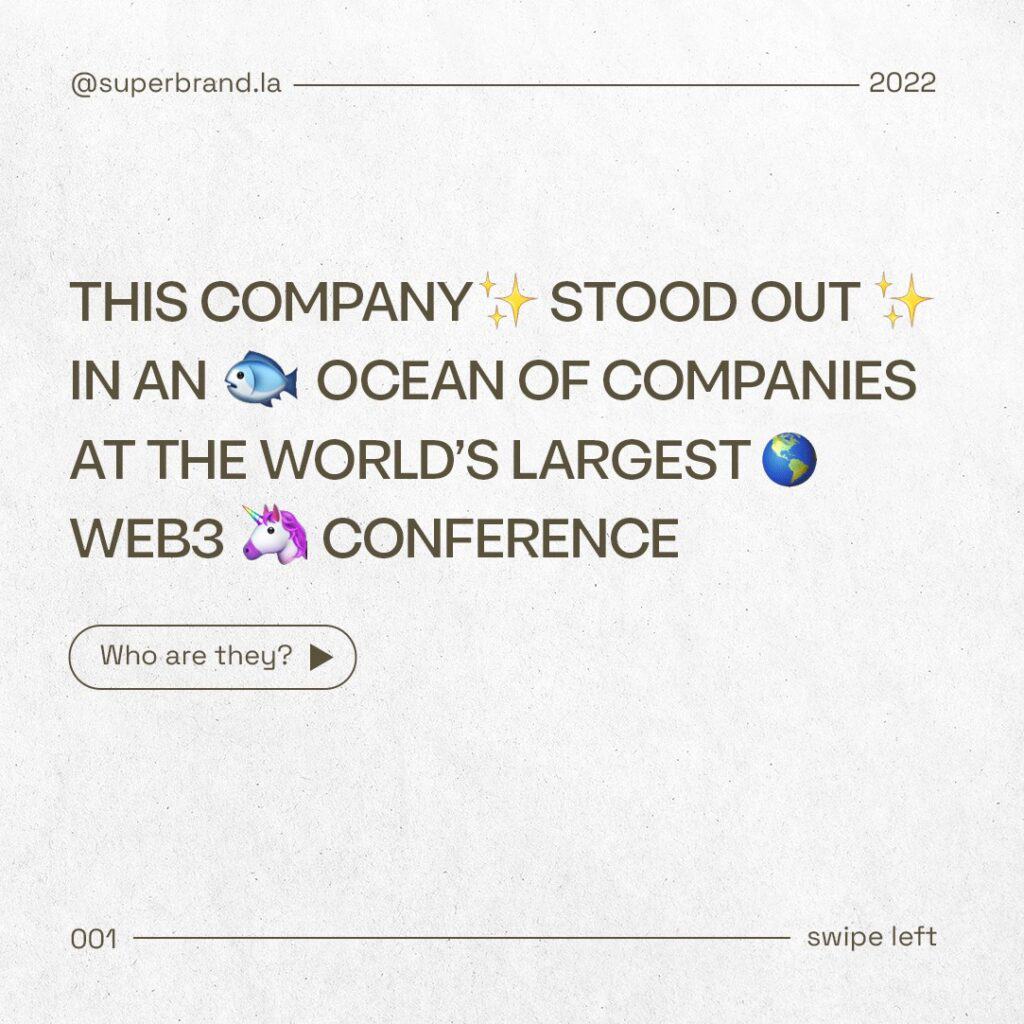 Want to know how to stand out in an ocean of companies at the world's largest Web3 conference??
It's NOT easy…
A few months back we went to TOKEN 2049 in Singapore – a premier Web3 event that housed almost 2,000 Web3 projects and over 7,000 attendees from around the world.
To say this was an overwhelming event is an understatement…
With so many companies in attendance, it was sometimes hard to focus on what any single company was doing…
There was one company that really impressed us.
The company is called Nested and they're a social investing app.
Follow trading influences, link your portfolio to theirs, learn their investing style and grow your investments – the concept isn't new… but what made them stand out to us??
Their brand was simple and clean, but that wasn't it.
The technology is smart and fresh but that didn't do it.
What made them stand out was USER EXPERIENCE.
Of all the projects at the conference – they were the ones that really nailed a user experience that was accessible, enjoyable and streamlined.
Web3 is a complicated space, and it's still not accessible to many people.
What Nested did was successfully create a product that even those unfamiliar with Web3 can jump right in and use it.
The feeling seemed to be "Crypto investing your grandma can use."
My grandma probably won't… but that's not the point.
The point is, they implemented all the important things about the user experience and removed anything unnecessary.
They worked through their customer journey and had an answer for every question I had.
Of all the projects there – they were one of the only ones who I felt had really thought about their product from every angle.
So what's the takeaway?
Building a brand is about many things… But of all the things, the most important is understanding your customer and audience and creating an experience that shows you're one step ahead of them. An experience that removes friction, answers objections, puts people at ease and inspires you to engage, sign up, buy, etc.
After a short convo with their sales person (who was also one of their developers) I was hooked and excited to sign up.
Having thoughtful answers to all my questions won me over and impressed me, especially in a space where so many things are totally abstract and still years away from actually being marketable.
So, when you approach your business, how are you plotting out your user experience???
It's not about what you can do.
It's about what your audience and customers need that sets great projects apart.
Take that to the bank.
**We have no affiliation with Nested and they have no idea we wrote this piece. If you know them and want to hook us up, we're open to it. 😉