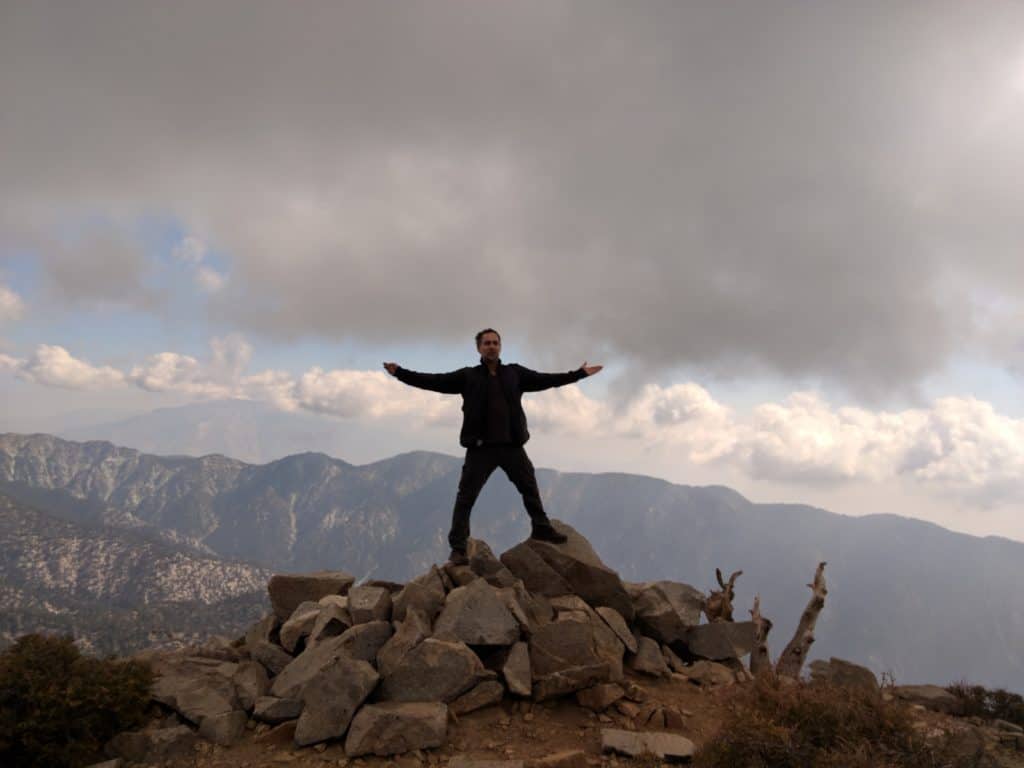 Last week I did my first solo trip into the wilderness for three days and in the process moved closer to a life dream.
First let me begin by saying, that this was not only the first time I've gone into the wilderness alone, it was the first time I'd gone backpacking EVER!
But a couple of years ago I saw a documentary about hiking the John Muir Trail in Northern California and I knew that one day I was going to do it.
Walking the 230 mile John Muir Trail takes lots of planning and experience with gear and nature survival. You have to know how to avoid freezing during thunderstorms, cross unexpectedly raging rivers and fight bears to the death for your dwindling food supplies. You know, the basics.
You also have to know how to use a potty trowel. Um, a what?
When the John Muir Trail became a dream for me I didn't know where to start. It all seemed pretty overwhelming and the 2017 season passed me by like the several seasons before it where I took no action to make it happen.
Then, last week I saw a friend post  photos of a trip through the High Sierras and I caught a spark.
After a 20 minute conversation with him I had enough info to start planning a local backpacking trip.
I spent 2 weeks collecting gear, watching survival videos, planning routes and testing equipment. I also tried to round up a few interested friends but couldn't get anyone to commit due to scheduling conflicts and the short notice.
So on a crisp friday morning, I found myself at an empty trailhead ready to hike into the wilderness with just the pack on my back.
I was nervous, I was scared, but I was as prepared as I could be (thanks, Youtube!).
Then as I started down the trail something magic happened – my anxiety went away, my nerves calmed and every step I took began to feel like a step toward a dream.
It was unexpected. Even a bit weird, honestly. But with each step I took up this mountain, I knew I was getting closer to my larger goal and in fact I felt like I was already living a dream just by working towards it.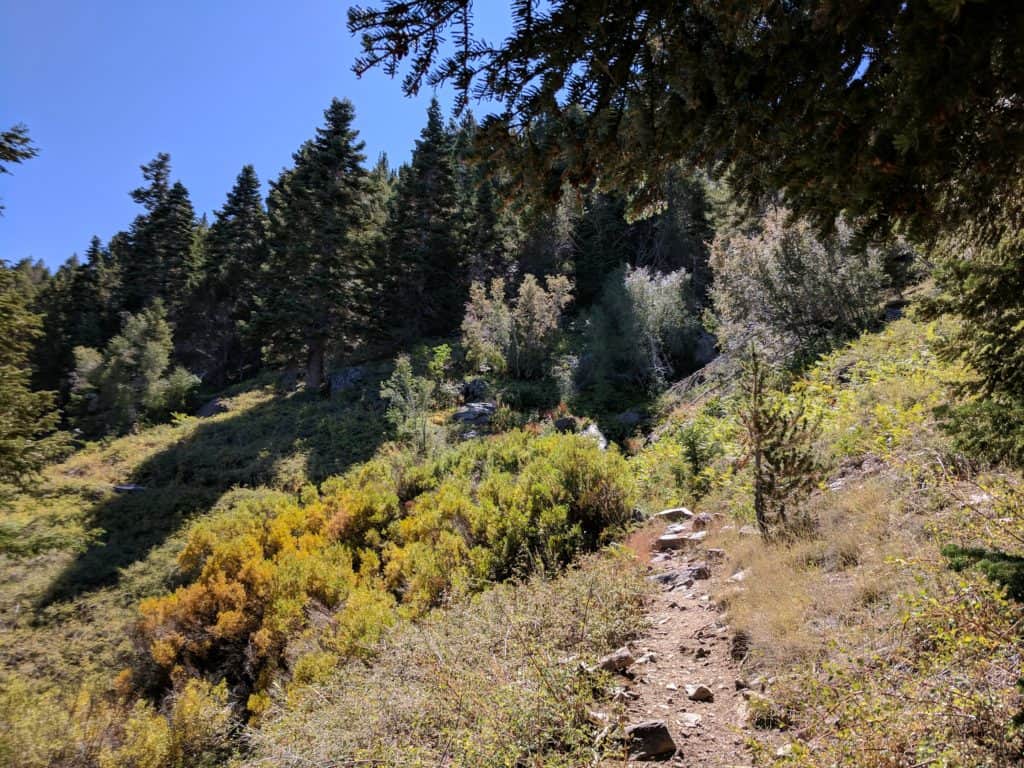 It was the ultimate metaphor.
The amazing thing is just taking those first steps alone into the wilderness was all it took to feel like I was accomplishing my mission.
It wasn't the John Muir Trail, it was the San Bernardino Mountains merely 90 minutes from Los Angeles. But each step inspired the next and I could feel my John Muir Trail vision go from a vague dream to a new reality.
By the end of my trip, I learned many things. Among them I learned how to plan my days in the wilderness according to mileage walked, elevation gain(I did a total 8000 feet elevation change) and water availability.
I learned what extra gear I don't need so I can minimize my carrying load and I learned that my body needs at least a couple of days to acclimate to altitudes above 10'000 feet.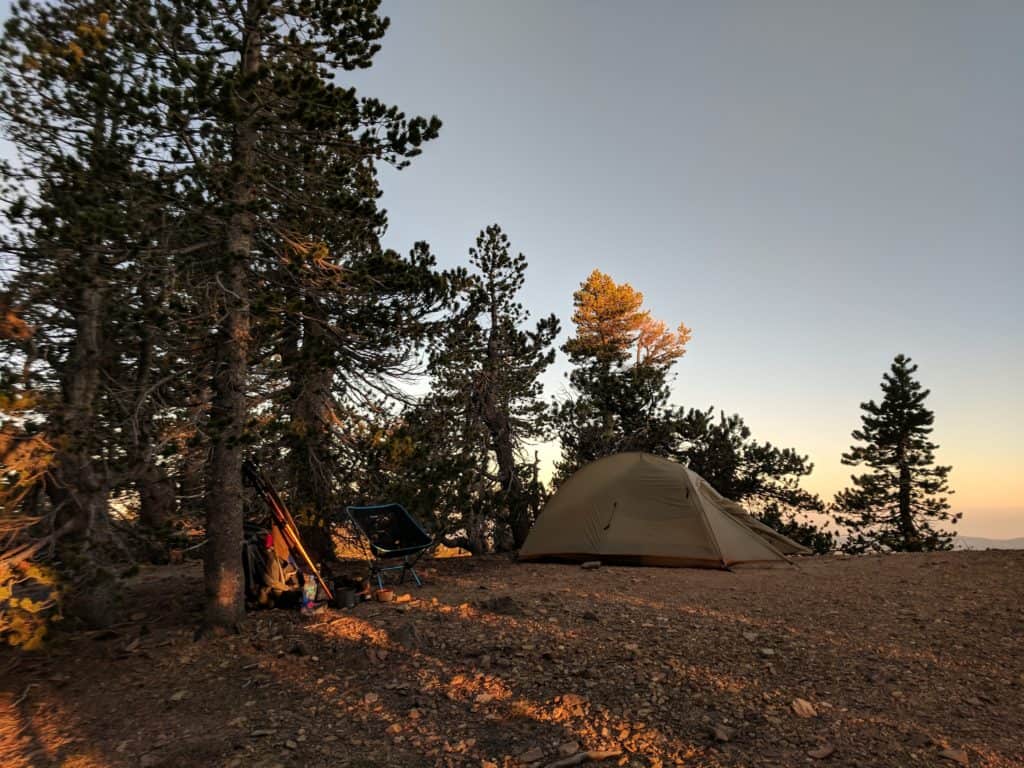 I also learned that my feet get really cold at night in below freezing temperatures.
I received feedback from my short trip – from my body, from my gear and from nature itself. And with every bit of feedback – whether positive or negative, the path to my dream became that much clearer.
I guess you can read many things into this story but the main things I draw from it are things I always teach clients about building a brand:
Have a dream.

Start any project with a dream, a vision, or a goal. Something big and inspiring. Something compelling enough to keep you climbing up the mountain. Without the dream of the John Muir Trail the whole experience would have been a hike. Instead it was a journey.

Just start.

Don't wait. Put something together, anything, that gets you moving. Don't expect to build your dream brand right out of the gate. It's ok to have something in the meantime as you learn the ins and outs of your business. My rental backpack for example was a terrible fit and cut into my sides until I bled. It was far from perfect but at least it got me through my first three days.

Get feedback.

The sooner you get feedback, the more of a conversation you create with your audience, the better you can shape your brand as a true expression of who you are and how you want to communicate. I got plenty of feedback from my quadriceps that I shouldn't have taken useless items (like my two pound hammock that I never used) on a climb to 10,000 feet. I know to go much lighter next time.

Iterate your way to success.

It takes time and many back and forths and it's never perfect but "branding" isn't a noun. It's a verb (my interpretation!). It's a process and developing the habit of thinking in terms of branding is what's most important. I'll probably always be learning in the mountains, but with each trip I'll dial down my equipment and learn a bit more to allow me to tackle the John Muir Trail successfully.
Today I want you to do one thing – move one step closer to your dreams.
One step, that's it.
I want you to ask yourself, "What's the one step I know I can take to move myself closer to my dream?"
Is it making a call you've been avoiding? Is it signing up for a course or writing some content? Is it finding an experienced colleague or mentor to give you some tips? Or is it simply figuring out what your dream even is and creating some sort of vision statement and putting it out there?
We all have a bias inside us that dreams belong in our minds. Taking action toward our dreams is scary. But we must. You must. Otherwise what are we doing here?
Then each step you take will get easier and get you closer and closer to where you want to go.