Some cities hide the good stuff for those in the know (LA, I'm talking to you!). But NY lays itself bare in front of anyone who takes the time to look. ?
One of the things I love looking at in NY is the graphics. From posters, to shop signs, stickers, museum exhibitions – graphics and typography are everywhere! ?
As a designer, I can walk the streets all day just taking inspiration from the incredible output of human creativity.
Last week, as I walked around the city during a week-long trip visiting family and friends, I snapped a few photos of typography I thought were cool, modern and grabbed my eye…
Here are a few selections and why I took the time to photograph ? them:
1. CEDRIC'S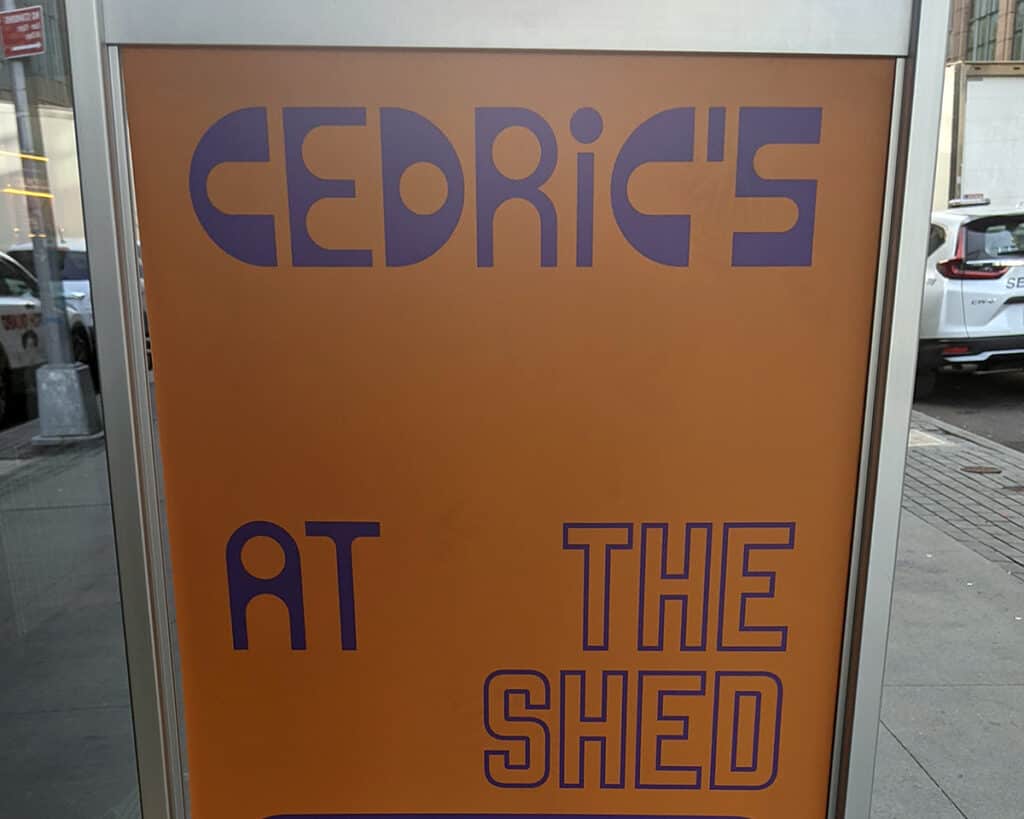 This was the logo for the restaurant at an art space called 'The Shed' where I saw a couple of great exhibitions. The font is wonky, the letters don't match, the weighting is completely off… but it made me feel something. It's fun and quirky and considering how well designed the place was, it felt like a nice contrast to the overtly artsy interior of the venue.
2.MINJUKIM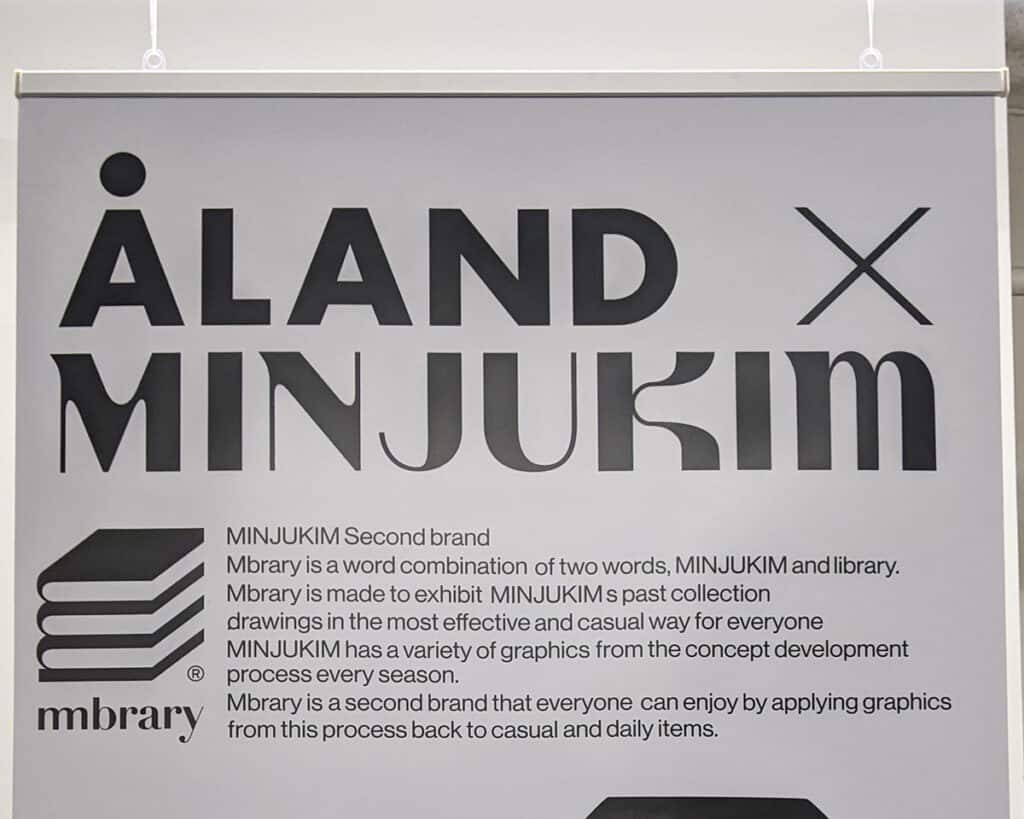 I LOVE this font! Some great curves. Very modern, playful and it pairs so well with the Aland font. This was a Korean goods store in Williamsburg – I was definitely not cool enough or skinny enough to shop there, but I enjoyed the simple style, the black and white typography and the unique aesthetic of the place. It felt a bit like the Korean version of American Apparel.
3. FRAGILE CULTURE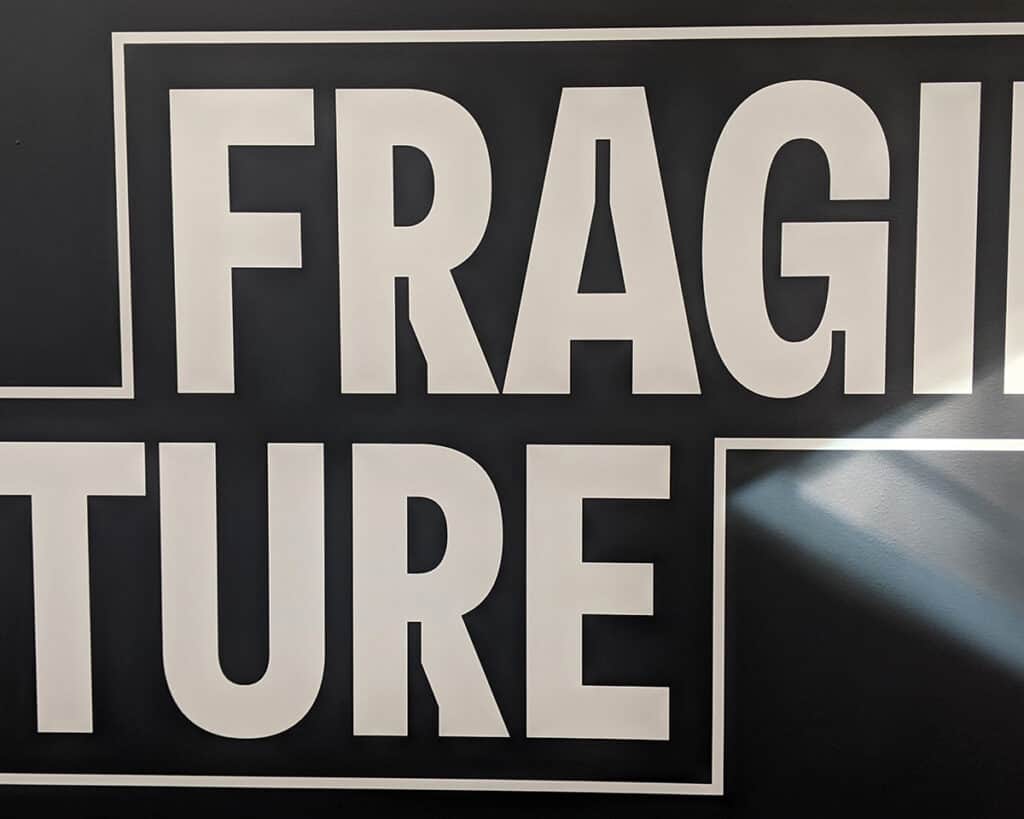 This text was part of the title and description of one of the exhibits at The Shed. I love the cutaways on the R, the A and the G. I've been seeing these cutaways a lot lately and they're cool. This font takes a classic sans serif and gives it a modern update with a digital, coding type vibe.
4. WTHN
This is clever. Notice how the small t acts as both a t and an i? It's a simple take on a common word that helps it stand out. Very nice…
5. BANG BANG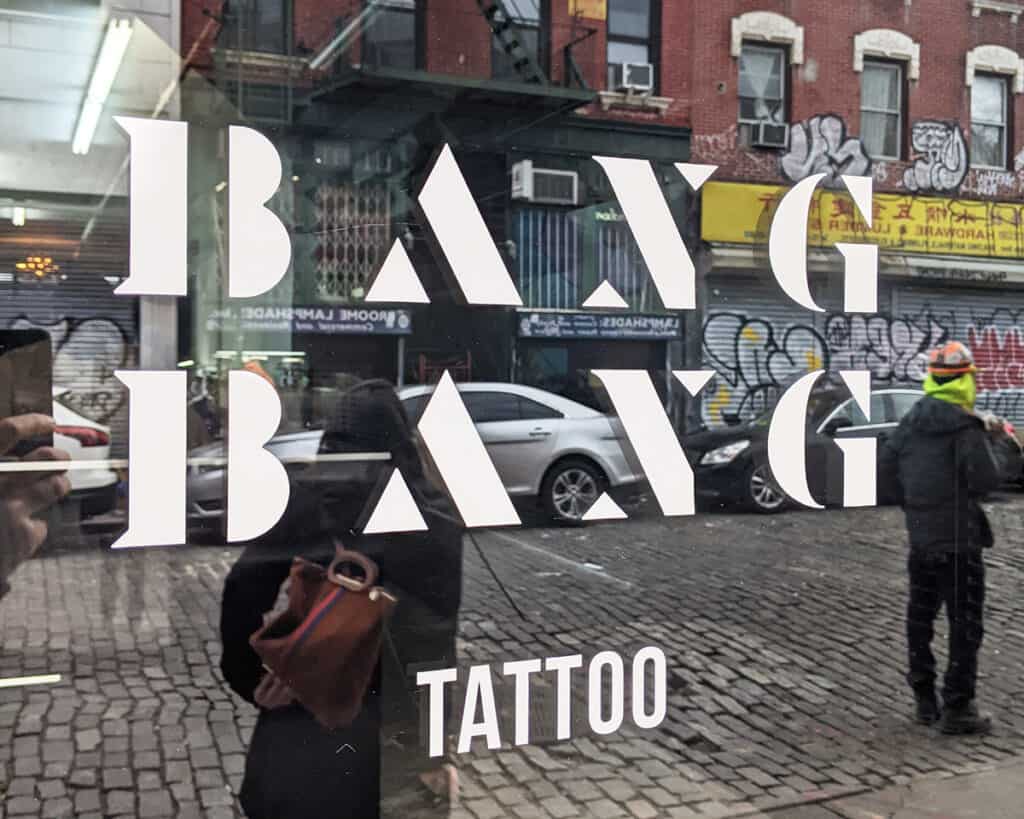 As I look back at this one, it's not my favorite of the bunch. But, I do think that considering the context, it's interesting. It's not the typical font you'd see for a tattoo shop logo. Also, it reminds me of a logo my father designed many years ago for his woodworking business.
6. DEVOCION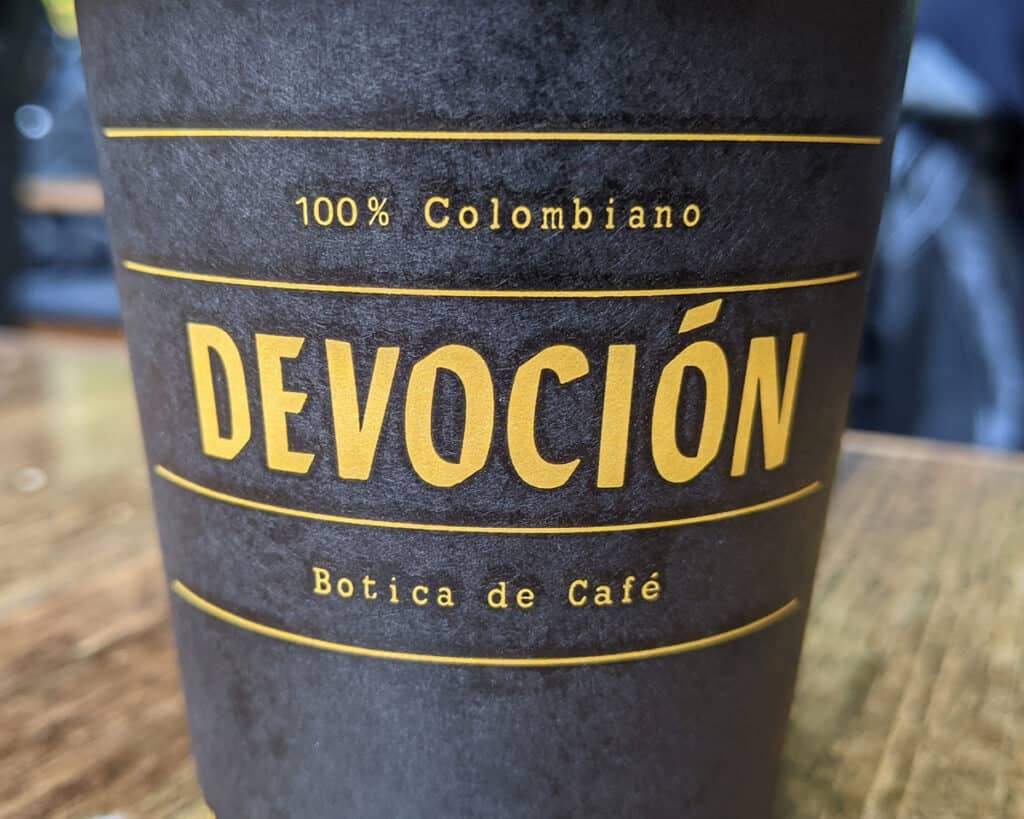 Those are my picks from my trip… which ones speak to you and which don't? I'd love to hear your take!